The Agri-Food and Veterinary Authority of Singapore recently announced that the Conagra Brands owned Duncan Hines will be recalling its Signature Confetti Cake mix in Singapore due to a probable salmonella contamination.
The Food and Drug Administration of U.S. had already issued an alert previously which called for four flavors of cake mix by the American brand to be voluntarily pulled off the shelves. These flavors include Classic Butter Golden, Classic White and Classic Butter Golden besides the Signature Confetti. The FDA has been reported to say that salmonella has positively been identified in the retail sample of Duncan Hines cake mix and this may be linked to the salmonella outbreak that is already under investigation in the U.S.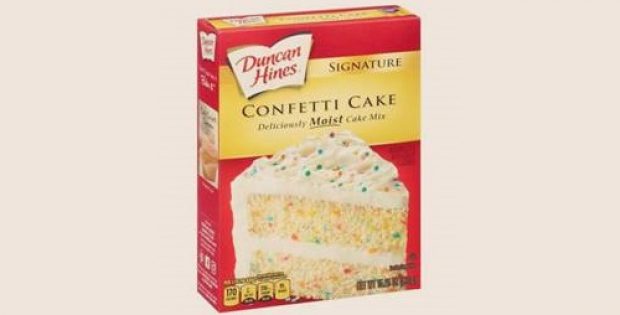 The alert claimed that five cases of illnesses due to salmonella contamination has been determined and are being probed. It also added that though it has not yet definitely been concluded that this specific product is linked to the salmonella outbreak, Conagra Brands has agreed to voluntarily recall the four flavors of Duncan Hines cake mixes that had been manufactured during the same time frame as the salmonella outbreak as a precautionary measure. According to the U.S. media nearly 2 million Duncan Hines cake mix boxes have been recalled.
For the benefit of public information, FDA said that salmonella is an organism that has been known to cause serious and, in some cases, fatal infections in people with weakened immune systems as well as in young children and the elderly. The FDA added that a number of people reported consuming the cake mix and eventually falling ill.
The AVA checked to confirm that the confetti cake mix has been imported to Singapore and announced the same during an official press release. The AVA reported that the importer has willingly recalled the product as a measure for precaution and the recall is complete in Singapore. The AVA has also advised people already in possession of the cake mix not to consume it.