Nestle has reportedly launched a new and distinctive snack bar brand in the UK and Ireland called YES! which is made from a range of fruits, vegetables, and nuts. As per trusted sources, the new bars will be initially available in five variants such as Tempting Sea Salt Dark Chocolate & Almond, Delightful Coffee, Dark Chocolate & Cherry, Scrumptious Cranberry & Dark Chocolate along with vegan options like Delicious Beetroot & Apple and Lively Lemon Quinoa & Chili.
According to sources familiar with the development, the full range of bars is gluten-free and is suitable for vegetarians while the fruit and vegetable bars are suitable for vegans. The coffee & cherry flavor and sea salt & almond flavor contain 189 calories per bar, while the cranberry and dark chocolate flavor contains 183 calories per bar. The full range is also free of artificial sweeteners, colors, and preservatives, cite reliable sources.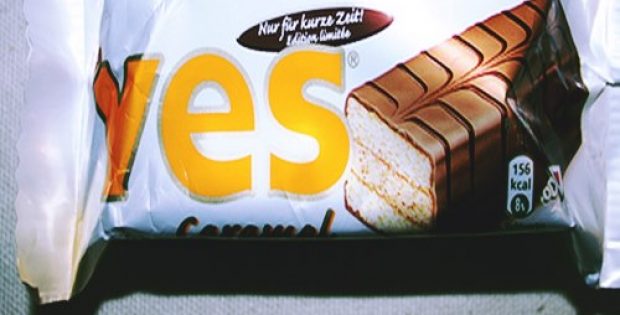 Each YES! nut bar has amazing taste and contains just 5 grams of sugar, while the fruit and vegetable bars contain no added sugar. Moreover, the entire range is gluten-free and contribute one of your five a day.
According to a press release by Nestle, the bars have been crafted by a dedicated in-house team of experts who have perfectly balanced taste and nutrition to make adventurous snacking a part of the future. All five bars will be available in retail stores across UK and Ireland in single and multipack formats, cite sources.
Louisa Parrillo, Senior Brand Manager for the brand YES! was quoted saying that YES! aims to prove that wholesome products within the snacking category can be delicious too. Parrillo further mentioned that every employee at Nestle, including herself, love the new YES! bars and look forward to sharing them with the customers of the UK and Ireland.