The German supermarket chain Lidl has reportedly announced to ensure that its complete soy supply would be derived from sustainable sources starting this month. As per trusted sources, the announcement is the most ambitious green sourcing policy for soy by any supermarket in the UK.
Reportedly, the discount retailer would purchase credits from the Roundtable for Responsible Soy (RTRS) to make sure soy farmers receive additional monetary benefits for manufacturing soy by following sustainable practices. Terming the move as a significant change in the commitment toward creating a sustainable soy market, Lidl stated that it would ensure all the soy originates from deforestation-free sources.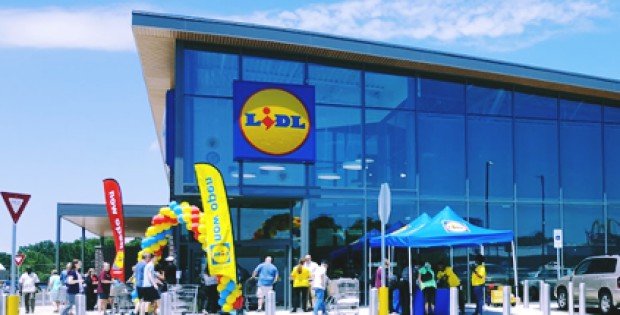 The responsible sourcing manager of Lidl UK, Amali Bunter was reportedly quoted stating that the company would take appropriate action to make sure that the soy production is deforestation-free and sustainable in the long-term. Lidl intends to develop sustainable supply chains to safeguard the environment and deliver high-quality products at affordable price. The need to fast-track the progress towards a resilient and secure supply of sustainable soy has been recognized by Lidl, Bunter further added.
For the record, the escalating demand for meat across the globe has resulted in an increased requirement for soy as a feedstock. This has invariably led to deforestation in several regions of South America. As per reliable estimates, around 90% of the soy being brought into the European Union is utilized to feed livestock in the production of dairy, poultry, meat, and eggs.
Reportedly, Lidl has stated that it would work together with all its suppliers in the UK to achieve zero-deforestation, sustainable, and physically traceable soy in the long term.
In the recent months, numerous major supermarket chains have assured to enhance the sustainability of their soy supply chain. For instance, Tesco promised in July this year to ensure its soy supply is 100% sustainable by 2025.