UK's retail giant Tesco is reportedly expanding its vegan food products, after observing a huge surge in the sales of its plant-based food. As per trusted sources, in the previous year, chilled vegan food sales at Tesco have witnessed a massive 25 percent growth, while helping to grow the UK meat free market to £310 million.
While the benefits of veganism are still debatable across the nation, the demand for vegan food is seemingly rising so rapidly that it has now become 2018's fastest growing culinary trend. In order to meet the rising demand, Tesco announced that it is more than doubling its own brand's vegan food range.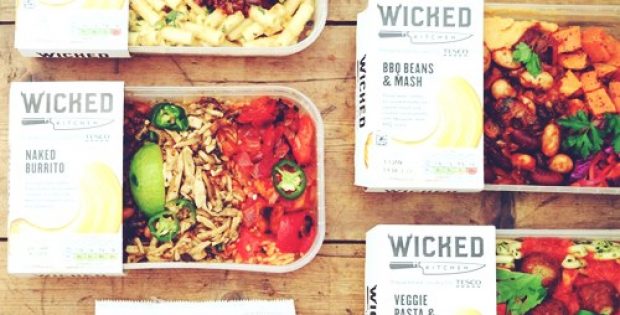 The supermarket's vegan food range Wicked Kitchen was launched earlier this year, created by Derek Sarno, Tesco's pioneering chef and head of plant-based innovation, who is committed to converting meat eaters to veganism. The brand's two new products have recently hit stores, but the remaining 26 new flavors will be released gradually throughout the rest of the month, reported sources.
According to sources familiar with the development, besides salads and juices, the new items are apparently more focused on winter foods, such as crafted pies, sourdough pizzas, sausage rolls, and deli foods as well as chilled desserts. Top products in the range include all the rage rolls, packed puff pie, spicy mushroom and veg sourdough pizza, pesto lasagna and for pudding – red velvet brownie priced at £4.50 and Charred Pineapple Dream Cake for £4.
Kate Ewart, Product Development Director of Tesco, said that according to their data, flexitarianism is rising and many more customers are trying to cut out meat for a day or two. With the launch of a new range, Tesco is trying to attract a wider audience that includes customers looking for delicious snacks like vegan sausage rolls, pies and desserts on-the-go, she added.
The new Tesco range will be launched at outlets and online stores, along with all the old products from other ranges, cite sources.