The retail giant Aldi has reportedly introduced a giant Yorkshire pudding filled with a complete roast dinner. As per reliable sources, Aldi has made a whole new take by stuffing all the best bits of a roast dinner such as potatoes, meat, gravy and stuffing within one enormous Yorkshire pudding.
The Aldi Yorkshire pudding, priced at just £2.49, offers a roast with trimmings that saves one from the hassle of peeling and chopping vegetables. According to sources familiar with the development, the supermarket's new product contains 577 calories and is made from chicken breasts and thighs.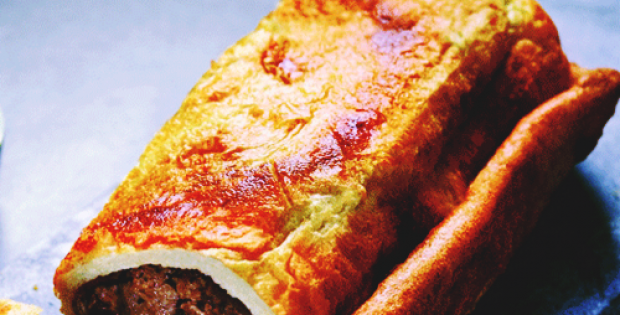 The massive roast dinner also comes with roasted potatoes flavored with parsley and garlic, chicken stock and gravy made with garlic, onion and white wine. This new creation will be one of the supermarket's special wintertime range, which will be available for purchase throughout all the UK stores.
Aldi's competitor Tesco sells two huge Yorkshire puddings priced at £1. Moreover, Asda and Morrisons also sell their own Yorkshire pudding for 40p each, however, all without the hearty filling, state sources.
For the record, the retailer had launched a controversial Yorkshire Pudding burrito that divided shoppers in the year 2017. The product was a festive version of a Mexican burrito that replaced the tortilla wrap with a Yorkshire pudding. Reportedly, the pudding wrap was stuffed with beef brisket and a rich gravy made from red wine and onion and was big enough to serve 5 people. The burrito's traditional version included a wrap filled with authentic Mexican stuffing consisting of rice, beans, and meat such as pork or chicken.
According to trusted sources, the German supermarket giant has recently announced that it plans to launch 130 new stores in the UK over the next two years while creating 5,000 new job opportunities.