Chocolate manufacturing giant Hershey's has recently announced that it will be acquiring Pirate Brands, the company best known for healthier snacks options that include Smart Puffs, Original Tings and Pirate's Booty. Hershey's has reportedly inked a deal with Pirate Brands owner B&G Foods to buy the suite of snacks for $420 million. The move by Hershey's is being viewed as a means to expand the company's portfolio to include healthier snacks.
Apparently, Hershey's has been acquiring several brands in a bid to provide healthier offerings to consumers. In 2017, Hershey's bought Oatmega whey-protein bars and SkinnyPop popcorn manufacturer Amplify Snack Brands for $1.6 billion. BarkTHINS, a chocolate snacking company that was acquired by Hershey's in 2016 is also managed by Amplify.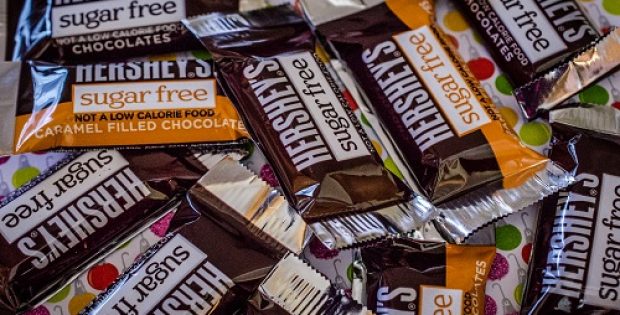 Hershey's chief growth officer, Mary Beth West has been reported to say that Hershey's is expecting Pirate Brands portfolio to be a good addition to the expansion of the Amplify business that targets customers who are looking to opt for healthier snacks without compromising on taste.
Various companies are investing substantially in capitalizing on the health food trend as they are trying to increase their appeal to customers looking for alternatives to fatty and sweet snacks. Conagra, the packaged food company for example, bought Pinnacle Foods, that specializes in producing shelf stable frozen foods in June 2018 for $10.9 billion. In August PepsiCo bought SodaStream, manufacturer of DIY seltzer maker for $3.2 billion. PepsiCo is also planning to acquire Bare Snacks, the baked fruit and vegetable snacks manufacturer.
B&G Foods had acquired Pirate's Booty in 2013 for approximately $195 million and considers the investment has already paid off. Robert C. Cantwell, B&G Foods CEO has been reported to say that the company has more than doubled the value of Pirate's Booty in 5 years and has created amazing value for its shareholders.
Reportedly Pirate's Booty has registered a YOY growth rate of 8% and Hershey's is hoping to break into the $2.5 billion cheese puffs category with this acquisition.