Detroit-based snack maker, Kar Nut Products Co. is supposedly acquiring iconic regional chocolate and caramel brand Sanders, another Detroit-born entity. Reports confirm that Kar's Nuts, the 85-year old manufacturer of trail mix from Madison heights, has bought the owner of Sanders, Morley Candy Makers LLC.
Records show that Sanders, which Morley purchased in 2002, has been making confectionaries for almost 143 years. It is mostly known for its artisanal chocolates and caramels, dessert toppings as well as locally famous Bumpy Cake. Kar's would also be inheriting eight Sanders Chocolate & Ice Cream Shoppes in Detroit and also in Mackinac City and Mackinac Island.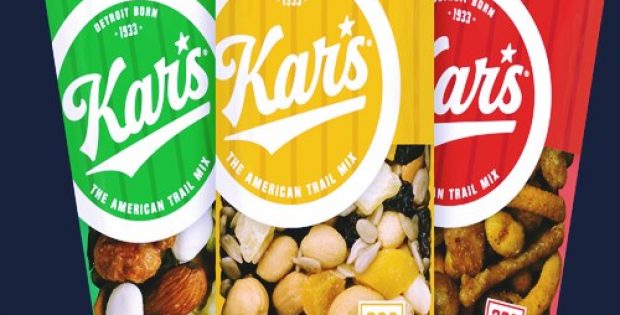 The combined snacks and candy maker created by merging the two companies is expected to bring in $185 million in total revenues this year, said sources close to the matter. The companies employ 252 people, with most of them in Michigan, and though both ship their products across the U.S., Kar's has a more vast distribution network. The companies did not reveal any financial details of the deal.
Morley aims to make Sanders the preferred confectioner of America and this acquisition will help to achieve this goal, feels Morley CEO Brian Jefferson. Sanders has a widespread presence in department stores and specialty grocers like Home Goods, Marshalls and Kohl's, along with selling nationwide with grocery chains such as Costco, Meijer and Kroger. As convenience stores become more upscale, Morley is looking for a greater store presence for Sanders, Jefferson stated.
Nick Nicolay, Kar's President, said that the company delivers directly to nearly 4,000 stores throughout Michigan alone and would initially be focusing on Sander's candy distribution, its caramel mini-bites in particular. He assured that Kar's is not planning to let go of the ice cream and cake products, but candy is where Sanders has the greatest reach so far and presents the biggest immediate opportunity.