Archie McPhee has apparently made it to the front page for having brought to the market, one of the most unique candy canes ever manufactured. The Seattle-based novelty dealer has, as per sources, developed macaroni and cheese infused candy canes for the upcoming holiday season.
If sources are to be believed, the company has developed the canes on the grounds of the assumption that since macaroni and cheese is truly a holiday family tradition across the United States, it would augur well for their holiday candy to reflect the spirit of the season. Indeed, even the product description echoes the same thought. Archie McPhee's online stores are already ablaze with the mac-and-cheese candies, however, they do not seem to be the only ones – the online platform of the dealer also reveals that the company is gearing up to sell candy canes infused with the flavors of bacon, clam, rotisserie chicken, and pickle.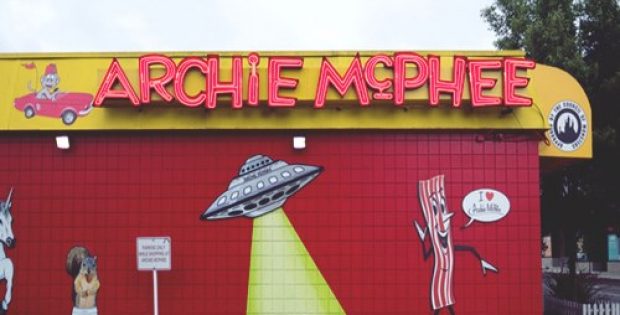 The website of Archie McPhee states that the company has been bringing forth rather strange and amazing products to the market, the kind that are usually misfits among regular products. The website also proudly to be designing and manufacturing a diverse array of impractical items that essentially add quality to consumer life.
Sources affirm that consumers who give an eyeteeth for unusual food mashups would have a wonderful time on the online store, given the wide array of beyond-the-normal food choices. One of the most unique ones apparently, is the smoky, cinnamon-flavored Krampus Candy Canes, supposedly named after the anti-Santa Claus of the alpine Germanic tradition.
Not very surprisingly, the mac and cheese candy cane has received considerable backlash from the audience, given the strong connect the masses have with regular holiday candy canes. Indeed, the product took the social media by storm, with avid Twitter and Instagram users posting sarcastic comments expressing their disappointment with the supposed change of flavor.