Reports confirm that owner of Fatburger, FAT (Fresh. Authentic. Tasty.) Brands Inc. has acquired the Los Angeles-based chain of authentic Mediterranean cuisine restaurants, Yalla Mediterranean. With this acquisition, FAT Brands franchises over 300 restaurants globally, besides having more than 300 additional restaurants under development in 32 countries and annual system-wide sales in excess of $300 million.
President and Chief Executive Officer for FAT Brands, Andy Wiederhorn, said in a statement that Yalla Mediterranean is committed to provide healthy, authentic and responsibly-sourced products. This is strongly aligned with the commitment of FAT Brands to provide guests with high quality, made to order meals, he added.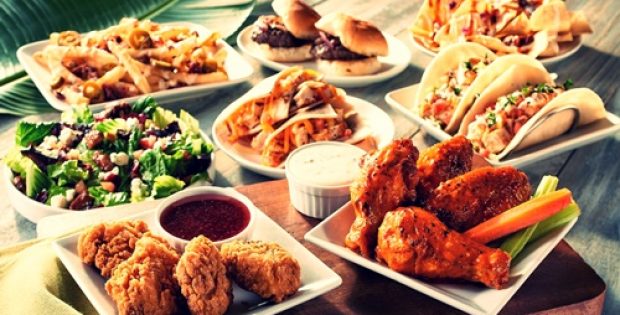 Wiederhorn further mentioned that by bringing Yalla Mediterranean into the family of FAT Brands, the company would be able to assist the brand in growing its footprint in the markets it exists. In addition to that, it will help Yalla expand to new markets through FAT Brands' extensive network of franchise partners.
Reliable sources cite that the acquisition of Yalla Mediterranean by FAT Brands Inc. significantly expands its portfolio, which is already diverse with brands such as Ponderosa and Bonanza Steakhouses, Hurricane Grill & Wings, Buffalo's express, Buffalo's Café and Fatburger. The company now owns seven restaurant brands including Yalla.
Yalla Mediterranean, which was founded in 2014, serves authentic and healthy cuisine prepared fresh daily with farm-friendly, GMO-free local ingredients. Its restaurants feature a menu which involves vegan, vegetarian, dairy-free and gluten-free options for accommodating diners with a wide range of dining needs and preferences.
Using serving trays and bowls made from compostable materials, along with responsibly-sourced proteins and utensils, the brand purportedly exhibits its commitment towards environment. All of the seven locations of Yalla across California also feature on-tap selections of fine wines and craft beers. It offers an inviting and warm environment for guests to enjoy healthy, authentic, and flavorful Mediterranean cuisine.