Ben & Jerry's, the American manufacturer of ice-creams, sorbets and frozen yogurts recently launched a new flavor called the Pecan Resist. The new flavor captured significant attention as the company announced that the flavor is aimed at promoting activism in the United States.
An official press release by the company claims that the limited batch flavor will be made of chocolate ice cream with walnuts, pecans, dark and white fudge and fudge-covered almonds. The flavor is a part of the company's campaign to champion those who are fighting to create a more equitable and just nation.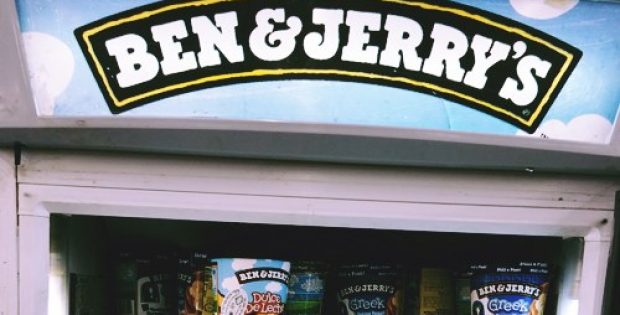 Ben & Jerry's has notably been supporting four organizations that work to support women, people of color, environmental justice, namely, Women's March, Neta, Color of Change and Honor the Earth. The Vermont based ice cream manufacturer and aspiring social justice company has launched the new flavor arguably to criticize some of the recent pronouncements by U.S. President Donald Trump.
A statement released by Ben & Jerry's said that the company cannot remain silent with respect to some of the policies of President Trump that apparently attempt to erase the progress that U.S. made in the fields of gender and racial equality, LGBTQ rights, climate change, immigrant and refugee rights that had required decades to reach the current status. According to the company all these issues had been central to the company's 40-year long social mission.
For the record, Ben & Jerry's, which had been acquired by Unilever in 2000, has used sweet treats to promote social justice. For instance, in 2009 it changed its flavor Chubby Hubby to Hubby Hubby to support same sex marriage in Vermont. To support GMO labeling, the company temporarily changed Chocolate Fudge Brownie to Food Fight Fudge Brownie.
Whether the flavor will actually effect any change in the political scenario is a debatable subject. Analysts are of the opinion that polarization often helps brands and makes good business sense. Ben & Jerry's new flavor may be food for fostering loyalty from some customers while others may boycott it.