The Dairy Farmers of America (DFA) has reportedly partnered with fintech company ripe.io to test a blockchain powered project focused at enhancing the food supply chain. The pilot project will be utilizing a blockchain platform created by ripe.io which leverages data sourced from a group of DFA member farms and one of DFA's manufacturing plants, cite sources.
DFA is a national cooperative owned by dairy farm families across 48 states. As per trusted sources, its net income in 2017 totaled $127.4 million, while its net sales were more than $14 billion. That same year the cooperative marketed 64.4 billion pounds of milk contributing to approximately 30% of overall milk production in the U.S.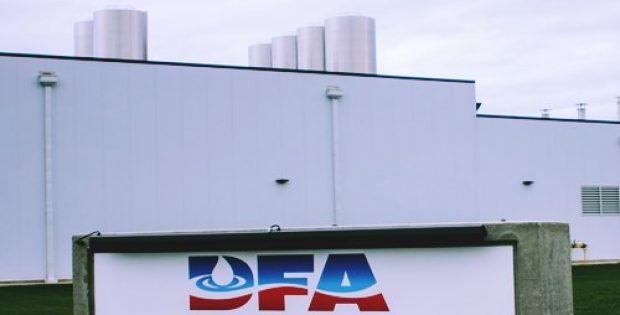 Presently, DFA is trying to adapt blockchain technology to improve supply chain transparency, reported sources familiar with the development. David Darr, DFA's Vice President of Sustainability and Member Services was quoted saying that today's customers want to know where their food comes from and technologies such as ripe.io can address the concern by updating consumers with real-time data. This can help instill trust and confidence about the entire food production process.
Darr further mentioned that DFA currently intends to only test the technology and explore how DFA can benefit from it. In a report by The Fence Post, Raja Ramachandran, CEO & co-founder of Ripe.io ascertained that the firm knows there are many possibilities with blockchain and agriculture since it has led and participated in many pilot projects in the past. DFA has been a great partner and the firm anticipates working with them to better understand blockchain's potential for the dairy industry, Ramachandran added.
Blockchain technology has lately seen several kinds of application in the agriculture and food supply chains. For instance, Holland's largest retail chain Albert Heijn has recently teamed up with supplier Refresco to use blockchain in improving transparency in the production chain of its orange juice.