Domino's launches summer-inspired pizza topped with cooked pineapple chunks.
Domino's Australia has recently hit the headlines for launching a new Vegan Summer inspired BBQ Pizza with a controversial topping which has always divided pizza lovers. The pizza chain's new summer-inspired vegan pizza will be topped with plenty of tangy cooked pineapple chunks, cite sources.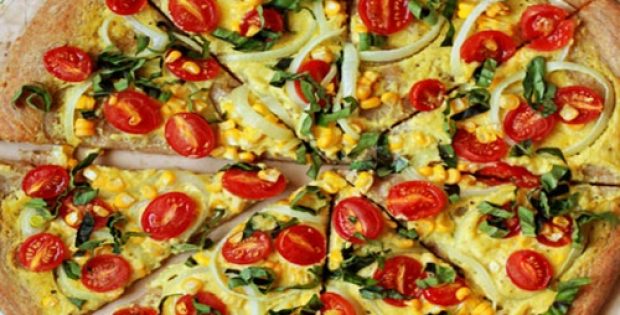 Besides the new debatable ingredient, the pizza will continue to comprise of vegan mozzarella, peppers, tomatoes, spinach, complemented with a BBQ sauce base or a tomato capsicum base.
According to sources familiar with the development, the new creation was implemented after consumers made requests for more vegan options with the Australian pizza maker. The sources further mentioned that it was about time for the restaurant chain to expand its vegan menu. In 2018, Domino's reportedly appealed to more vegan customers than ever before, which was also prompted the restaurant chose to give its customers more of what they preferred.
Nick Knight, CEO of Domino's Australia and New Zealand said that the company experienced great support and engagement from the vegan community on Domino's Facebook group Vegan Cheese Enthusiasts, along with several requests for new vegan options, in addition to the three existing vegan pizzas and vegan cheesy garlic bread.
Reportedly, the new vegan option follows the launch of the Vegan Cheesy Garlic Bread, which happened late in 2018. Moreover, to kick off summer, Domino's had also come up with a new garlic bread pizza crust back in November 2018. The innovation was a perfect combination of buttery garlic bread and pizza, Domino's mentioned in a statement.
Reportedly, in addition to the new vegan pizza, Domino's also launched the 3-Cheese-Stacker, the most indulgent pizza crust ever made, which is now available in its stores across Australia.
As vegan diners population surges, vegan pizzas are beginning to catch up among other fast-food chains as well, for instance, Carl's Jr. recently decided to introduce vegan pizzas to its menu followed by Papa John's, which was prompted by a petition campaign run by an animal rights group, reported sources.