The consumer goods giant Unilever recently acquired The Vegetarian Butcher, a meat-substitute food company based in the Netherlands. The acquisition comes on the heels of Unilever's plans to benefit from the rising number of consumers who are apparently moving away from meat consumption.
Sources familiar with the matter state that the Dutch brand, that was established by Jaap Korteweg, includes quirky products like 'Chickburgers' and 'Nochicken' nuggets which seemingly have the same structure and taste as chicken patties. The products have earned the company admiration among vegans and vegetarians, add sources.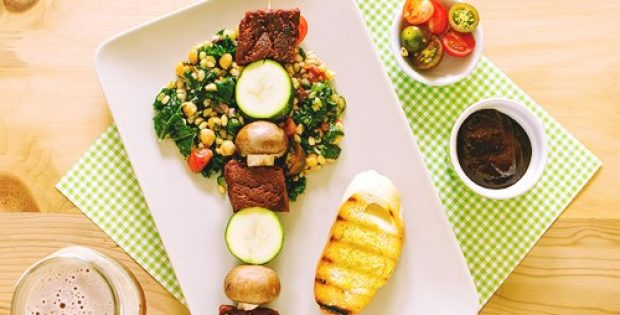 Nitin Paranjpe of Unilever commented on the company's latest move and said that it was attracted towards the brand's clear goals and a strong foothold in the flourishing market for meat substitutes.
Paranjpe was further quoted saying that the meat-alternative brand would fit in within Unilever's portfolio of brands with a purpose. The brands have an optimistic social impact and are suitable for meeting consumer needs, he added. Unilever, for the record, which owns Liptons and PG Tips as well, had acquired Bristol-based tea brand Pukka Herbs last year.
Reportedly, supermarkets, restaurants and manufacturers are vying with each other to tap into the growing vegan market where more people are dropping meat from their diets for ethical or health reasons. The UK, which is a lucrative market for The Vegetarian Butcher's products, has approximately 22 million 'flexitarians' who are basically meat-lovers but look to reduce its consumption, add sources.
It has been reported that Unilever has bought The Vegetarian Butcher for an unrevealed sum and is strategizing to shift into plant-based foods that are healthier. Unilever currently sells about 700 vegetarian and vegan products under the brands including Ben & Jerry's, Knorr and Hellmann's.
According to industry analysts, Unilever, which has worked with The Vegetarian Butcher for two years now, will gain the potential with this acquisition to highly boost the brand's distribution work beyond its 4,000 outlets currently located in 17 countries.